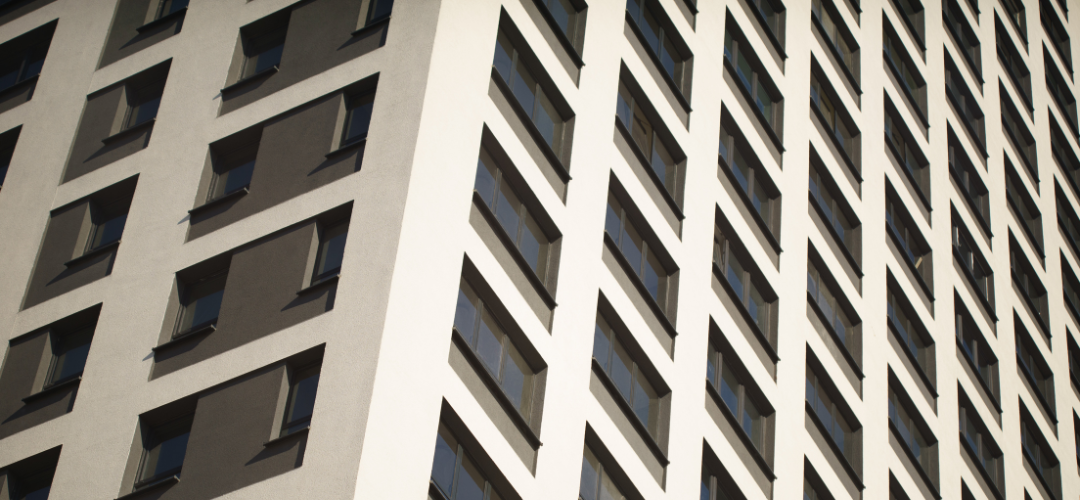 ---
STRATA INSIGHTS
In the August edition of our newsletter, we bring you the latest information on the strata sector in Australia, showcasing recent case studies, industry updates and top tips.
---
NCAT Case – Disputes Between Owners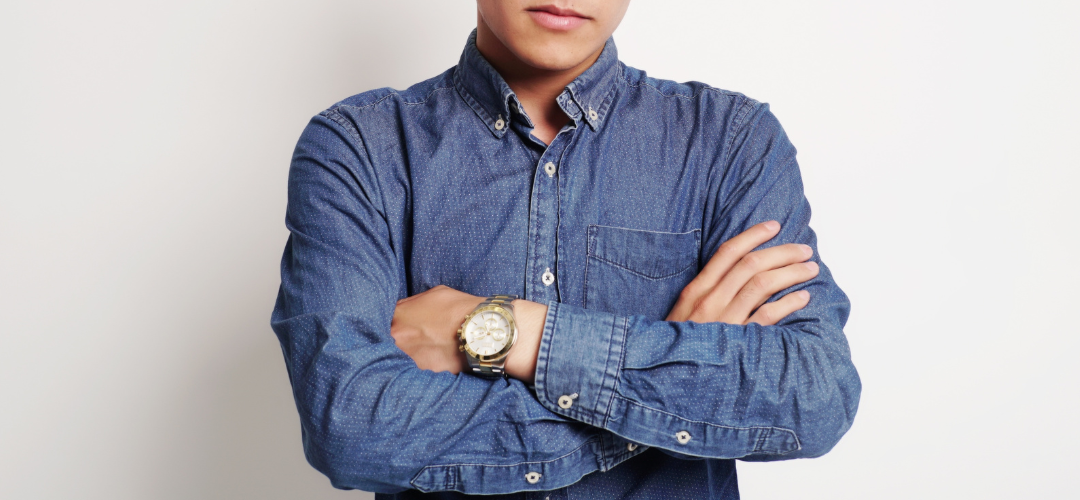 A recent NCAT case delves into the outcomes of legal proceeding that did not amount to contempt of court despite the intimating behaviour of a lot owner.
In a six-lot apartment complex on Sydney's lower North Shore, disputes between a lot owner and an owners corporation resulted in legal action towards NCAT. The owners corporation argued that the lot owner engaged in behavior intended to intimidate them into not defending the legal action that had been initiated to NCAT.
The owners corporation stated that the lot owner's actions included threats against their solicitor and contacted family members of the strata committee. The owners corporation argued that these actions were an attempt to inappropriately pressure them into not defending the NCAT proceedings.
NCAT found that although some of the lot owner's communications were inappropriate and included abusive emails, there was no proof that these communications had intimidated the owners corporation or forced them to settle the NCAT proceedings. While the lot owner may have attempted to intimidate the owners corporation and their solicitor, the evidence did not establish that she had been successful in doing so or had discouraged them from defending this legal action. Consequently, NCAT determined that the lot owner had not committed contempt and declined to refer the case to the Supreme Court. It is important to note that contempt of court can occur when someone uses unlawful threats, abuse or misrepresentation to advise against a litigant from pursuing or defending legal proceedings.
In the end, with this legal dispute the tribunal determined that the lot owner's actions did not amount to contempt of court since this did not stop the owners corporation from pursuing legal action.
---
Strata Defects Survey Extended
Strata managers now have the chance to voice their concerns and help the NSW Government comprehend the current conditions of serious defects in residential apartments and the issues experienced by owners corporations.
The survey is conducted via NSW Strata Hub on behalf of the Office of the Building Commissioner and Strata Community Association.
Eligible participants will receive a survey invitation from Strata Hub. This includes strata managers that represent strata schemes with buildings that are over four storeys from 2016 – 2022.
The strata defect survey has been extended and the findings towards this research will be available by the end of this year.
Time to Review Your By-Laws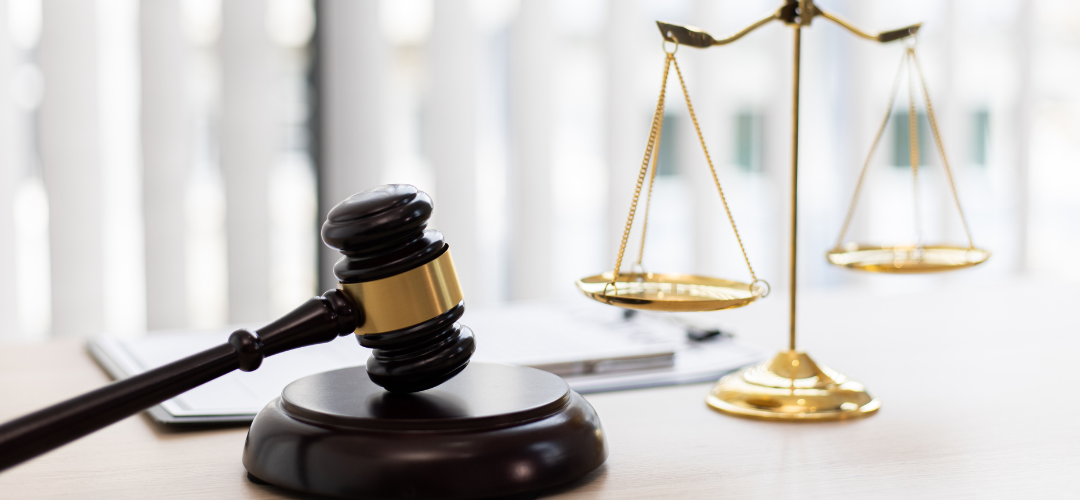 When looking into your by-laws, it is important to look into legislation and analyze various projects taking place within the building. It is recommended that you review your by-laws each year during your AGM. Owners should follow the process of consolidating by-laws to examine current documentation and determine if they are valid and law-abiding to existing legislation. These by-law reviews must be drafted and passed by the owners corporation.
Since the introduction of the 2016 legislation all owners corporations were mandated to review their by-laws within a year. The majority of owners corporations successfully completed their by-law review by 2018. However, there have been many changes to these laws since then. These changes encompass significant amendments to regulations. This concerns the following areas that owners should consider:
Accommodation arrangements – Introduced in 2020, by-laws now have the power to prohibit short term rentals under certain circumstances
Renovations – The Design and Building Practitioners Act 2020 now applies to many types of buildings
Sustainability Infrastructure – From 2021 New laws were introduced that are more flexible with regards to approval of infrastructure such as solar panels and electric vehicle charging stations
Fire Safety – New laws around fire safety will soon be introduced to enhance safety standards
Pets – Since 2021, legislation came into effect where by-laws could not ban pets.
Have your by-laws been updated in reference to these changes? If not, they may not be enforceable or could be outdated. If you need assistance with reviewing your by-laws talk to your appointed Strata manager or alternatively you can contact us on info@premiumstrata.com.au
Successful Turnout at AGM in Epping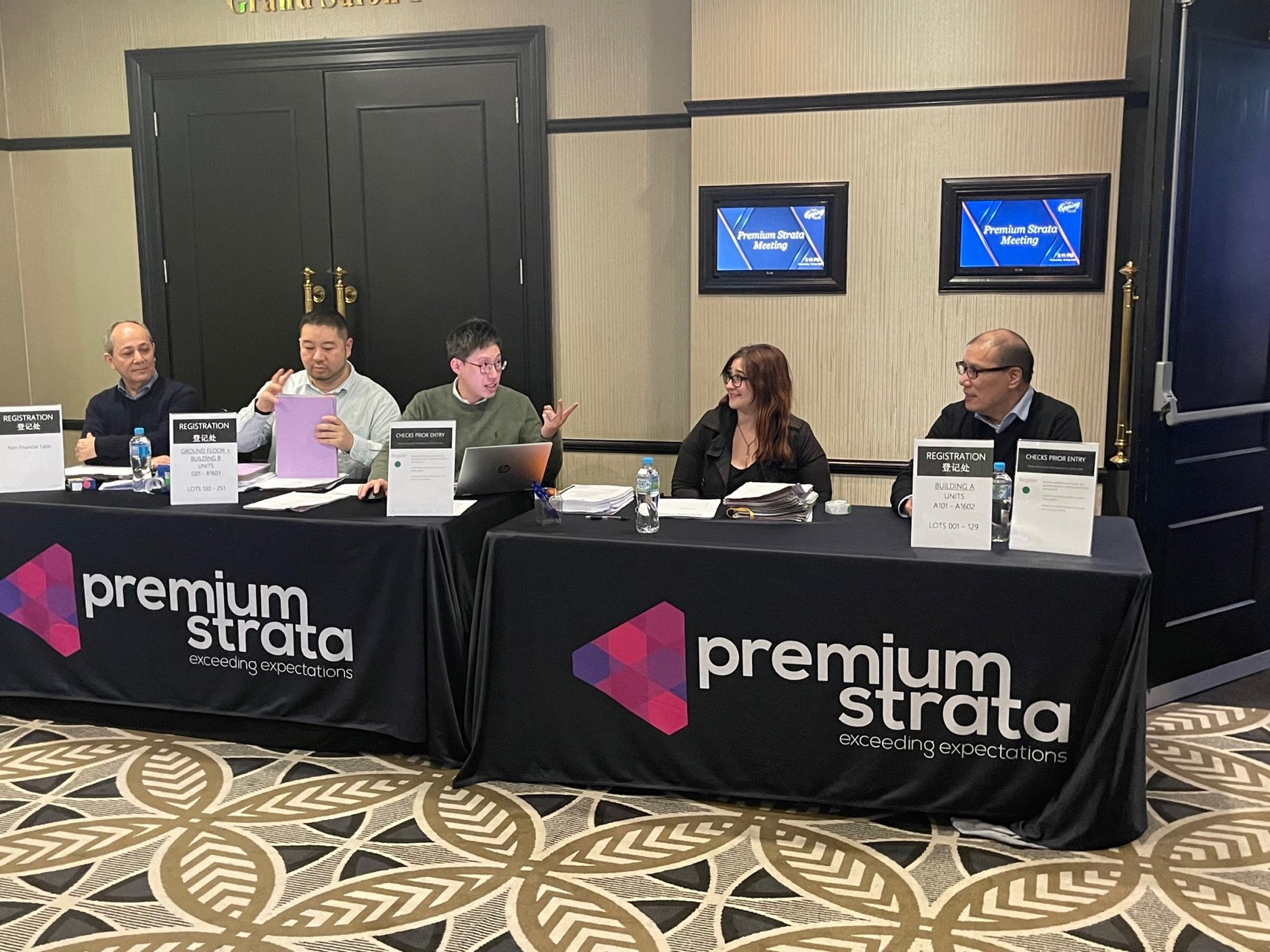 During our recent AGM at Epping we received a lot of positive feedback by strata committee members for the preparation that went into the session.
This large scheme meeting took a lot of planning by our strata managers and assistants. We are so proud of their dedication and thrilled their hard work was praised and recognized by owners. Huge thank you to the team.
If you're someone who had a positive experience with us, we encourage you to please click here to leave us a Google review
Affordable Housing through Build-to-Rent

Could the build-to rent model make housing more affordable in Sydney? The surge in build-to-rent developments is causing a notable shift in the housing market and strata sector.
This new innovative housing concept revolves around the construction of large, professionally managed apartments held in single ownership – this is tailored for long-term renters rather than prospective buyers. There are 19 of these projects in various stages of development across Sydney, with seven in Parramatta, five in Ryde and two in Canterbury-Bankstown.
One prominent example is Coronation Property in Merrylands, which includes 880 apartments. While some units will be available for purchase, the developer intends to rent out 450 of them, making it the largest build-to-rent apartment complex in Sydney.
Some believe that the immediate move-in convenience plus the increase in housing that this brings, would result in the decrease in property prices. This indicates the potential for the build-to-rent model to contribute to enhanced housing affordability in Sydney.
BBQ at Aurora Homebush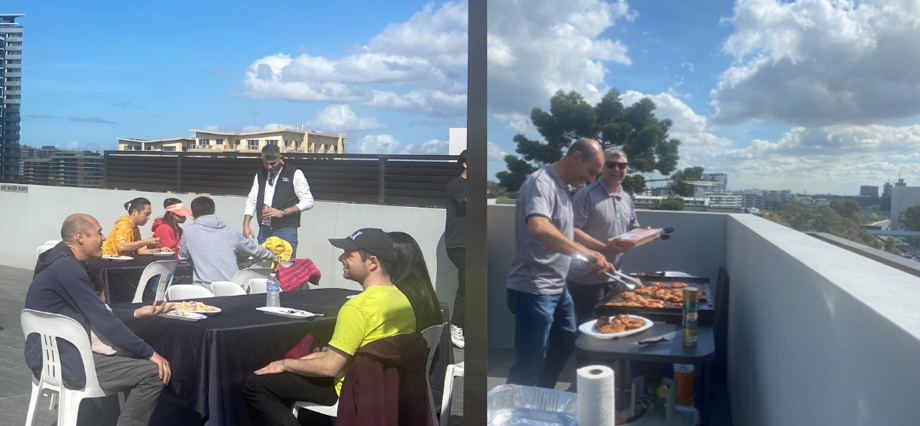 Premium Strata and the Premium Building Management team recently hosted a BBQ with owners at the Aurora in Homebush.
It was wonderful to bring the owners together with strata and building management team to discuss common interests. We had the pleasure of meeting some new owners who have joined the community this year. It was great seeing everyone mingle and get to know one another better over delicious food and drinks.
We would like to express our appreciation to everyone who joined us and contributed to making this event a memorable occasion.
Employee of the Month
We would like to congratulate our team member Anastasia for being selected as our Employee of the Month. She has gone above and beyond to assist our accounts team and demonstrates great dedication, ownership and attention to detail with her work.
We want to give our staff the recognition they deserve and would appreciate your input on who you also think should to be recognised for their efforts. Please click here to nominate a team member for next month. Every vote counts.
As we move forward, we remain committed to providing employees with a supportive and rewarding work environment. Once again, we thank our team for their ongoing dedication and commitment to excellence.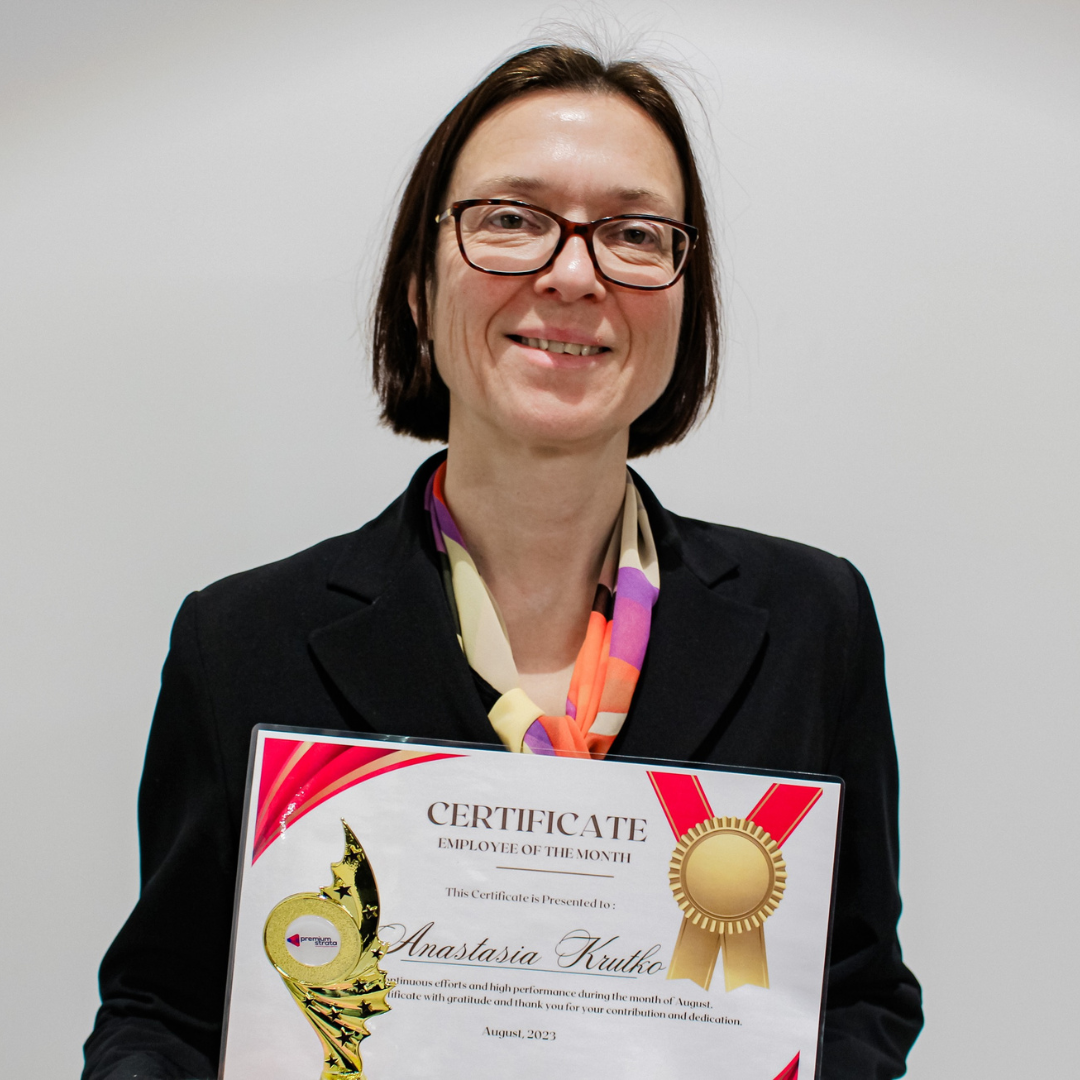 Google Reviews

Are you a past client of our sister company Premium Building management? Would you be interested in providing PBM a referral?
As a valued client, we would love to hear your thoughts on our work. We hope to use this referral on our Google Reviews and our new PBM website, which will be launched soon. Please note that we would only keep your details confidential by only displaying your first name and last name Initial.
We are very proud of our relationship with your scheme and hope we can share your comments with people interacting on our website. If you're interested, click here and showcase your experience on our services and tell us how we performed with the management of your scheme.
New Starters
Kelly
Say hello to our new Licensed Strata Manager/ New Business, Kelly
She has a background in administration, business development and marketing, especially in project management and stakeholder management.
Kelly brings valuable experience in strata management, having worked within the industry. She specializes in building relationships and working with our clients to achieve mutual goals.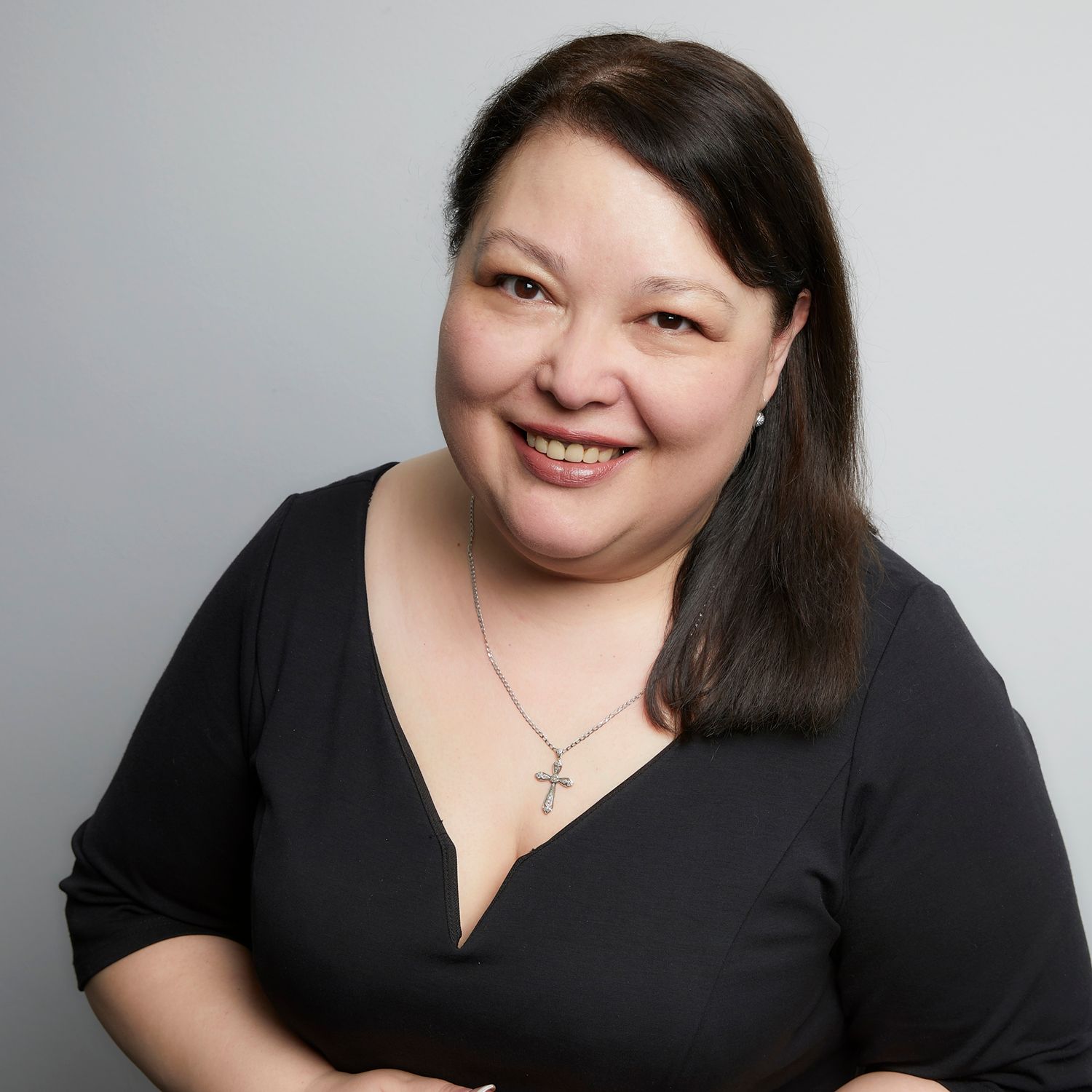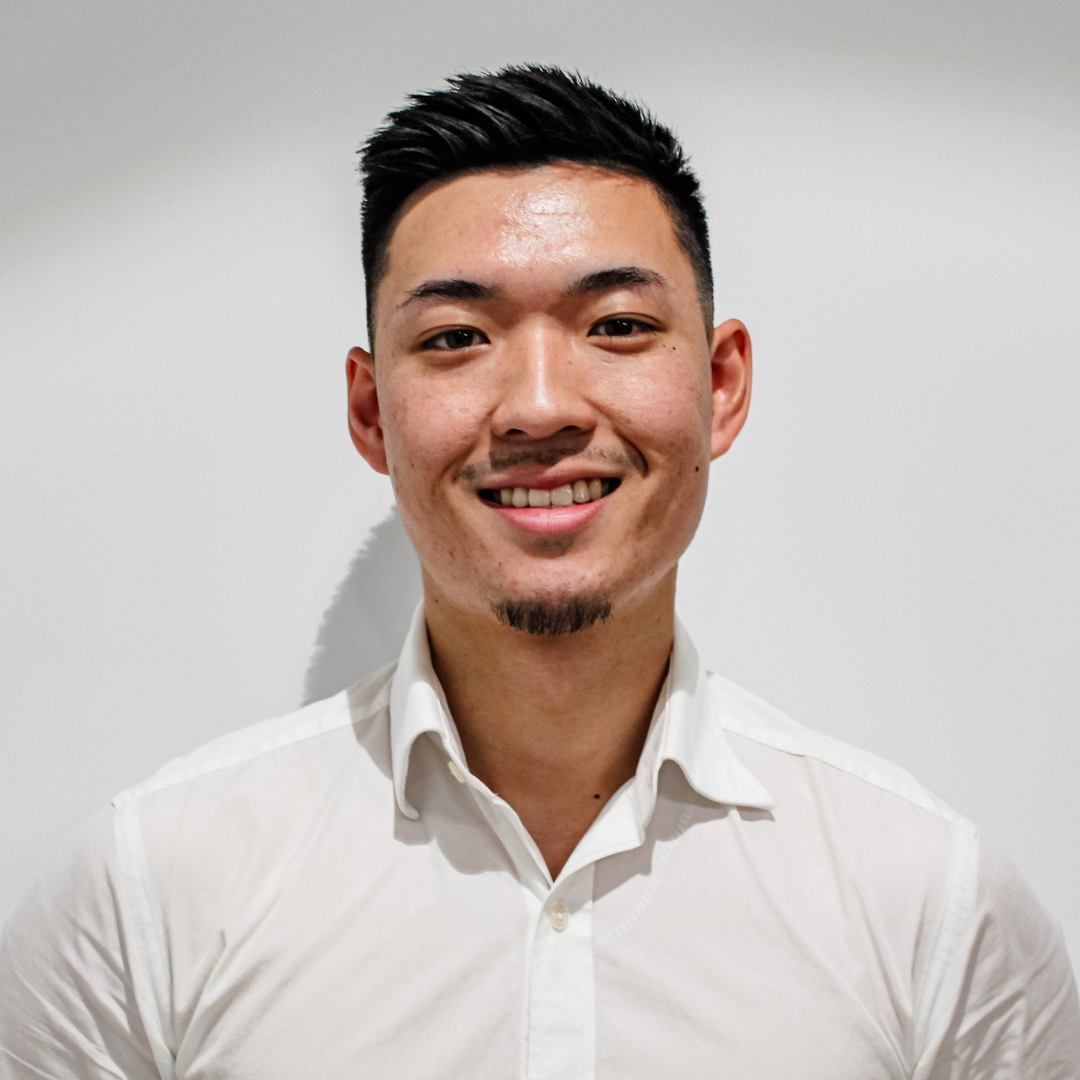 Benjamin
A big welcome to our new Assistant Strata Manager, Benjamin.
Benjamin previously worked as a compliance officer and has a background in construction management.
Benjamin will be assisting our Strata manager Billy on certain projects.
---
Stay in Touch
If you are a client of Premium Strata, we would greatly appreciate if you could leave us a google review of your positive experience about our team and work. If you have any feedback or require any assistance, please do not hesitate to contact us.